Product Description
Boost Leak Test in 10 Minutes!

This Pro-Kit is perfect for the VW & Audi 1.9-TDI motor. It is a fast and easy way to do a boost leak test since the Turbo Intake Pipe (TIP) is very easy to get to. This Boost Leak Tester mounts directly on your intake pipe which is pre-turbo and requires capping the crank case vent line as shown in the pic (cap provided in this kit). This allows pressure to test from the turbo to the motor checking all leak points in between.
Comes standard with a silicon coupler, 30-PSI gauge, threaded tire valve stem fitting and one stainless steel T-bolt clamp. Choose the option to add a second T-bolt clamp. Also includes the required crank case vent tube cap
The Top-mounted threaded boost gauge allows you to easily read the pressure in the system while testing, without having to run into the driver's seat to read the boost. Recommended gauges pptions of 15-PSI for stock boost cars, 30-PSI for tuned cars and 60-PSI for higher boost.
1.9-TDI Passat Shown. Similar on other models with 1.9-TDI engine
Locate the Maf and accordian hose near the right rear side of the engine: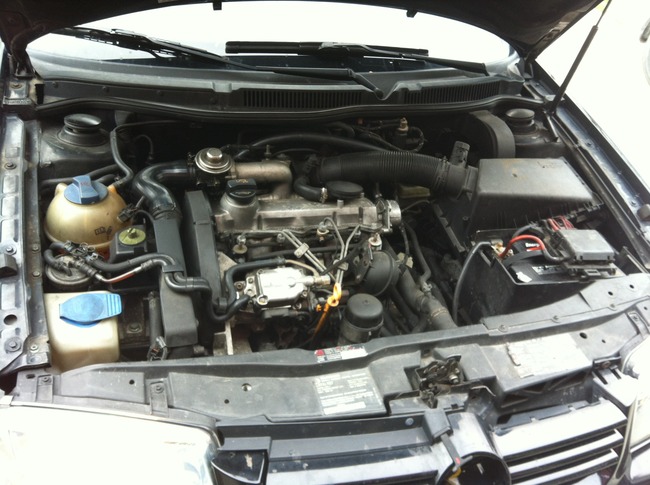 Close-up of accodian hose, reomove the clamp and also remove the crank case breather pipe.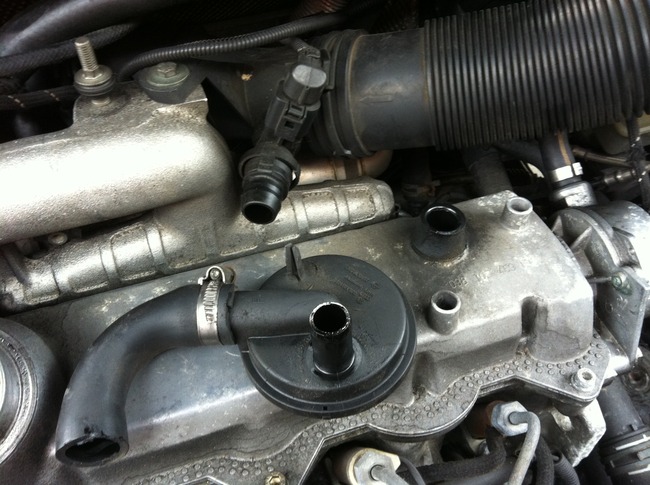 Shown is the boost leak tester mounting location and the crank case pipe capped with a vinyl cap and zip tied. Capping this ensures the air will not be lost when boost leak testing.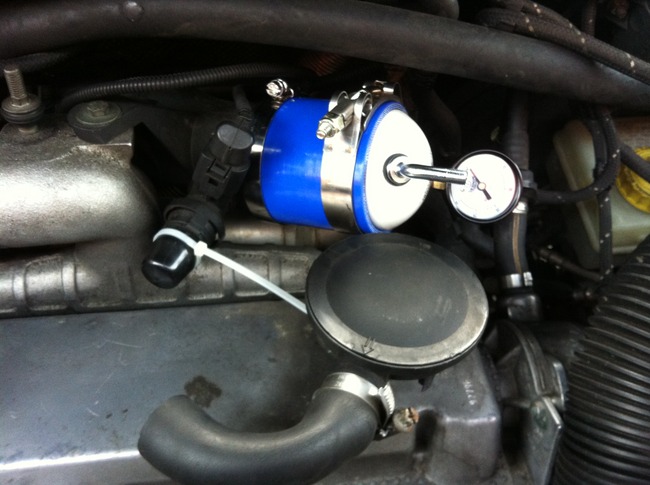 You are ready to pressurize the charge pipes!
Product Videos
Custom Field
Product Reviews